EXCLUSIVE EDITION IS BORN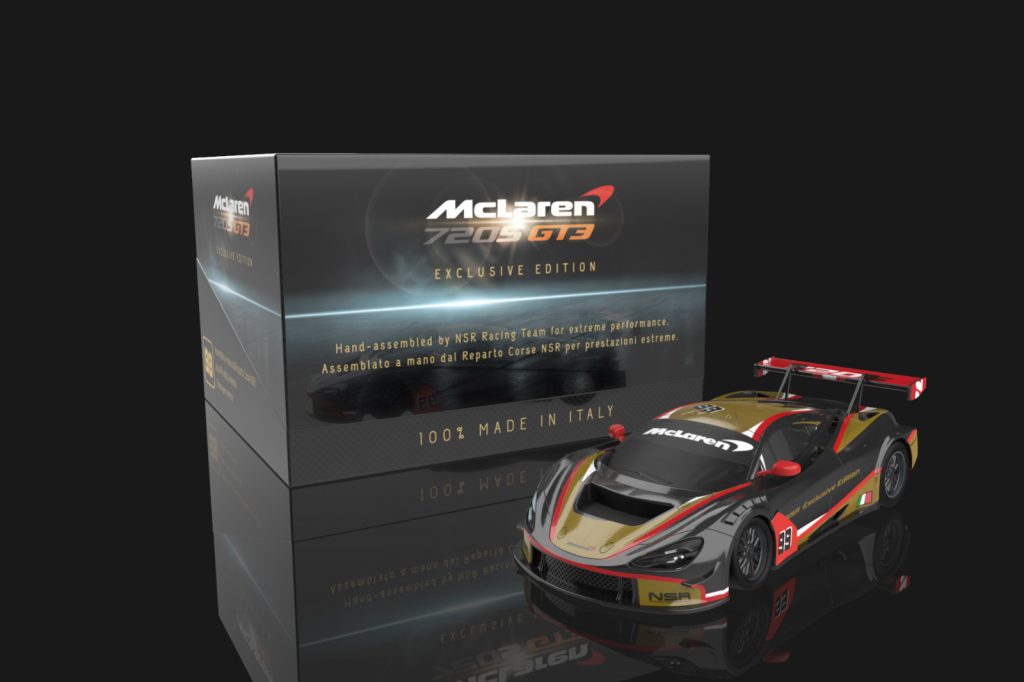 NSR's main goal has always been to innovate and improve wherever possible.
It is precisely from this need that the NSR EXCLUSIVE EDITION project was born.
A new concept for the slot car industry that we are pleased to present to you as a world premiere.
An exclusive limited edition, which will be produced in only 99 pieces worldwide.
To inaugurate this new project, we chose the latest addition to NSR: the brand-new McLaren 720S GT3 on which we worked with official licenses from the parent company.
Hand-assembled by the NSR Racing Department specializing in race cars, it is meticulous in every detail (perfectly straight mechanics, selected and optimized components, and a totally different assembly from the standard one).
Although the model is already equipped with racing components, there will be the possibility to choose a number of components (within a limited range) so as to get the configuration that best suits your driving style: suspension hardness, engine revs, gears and so on ...
Each box will bear the buyer's number and name.
The Exclusive Edition will be available for prompt delivery in January 2022 at a price of €249.00 (including shipping and taxes) while the first test car models will be available from February 2022.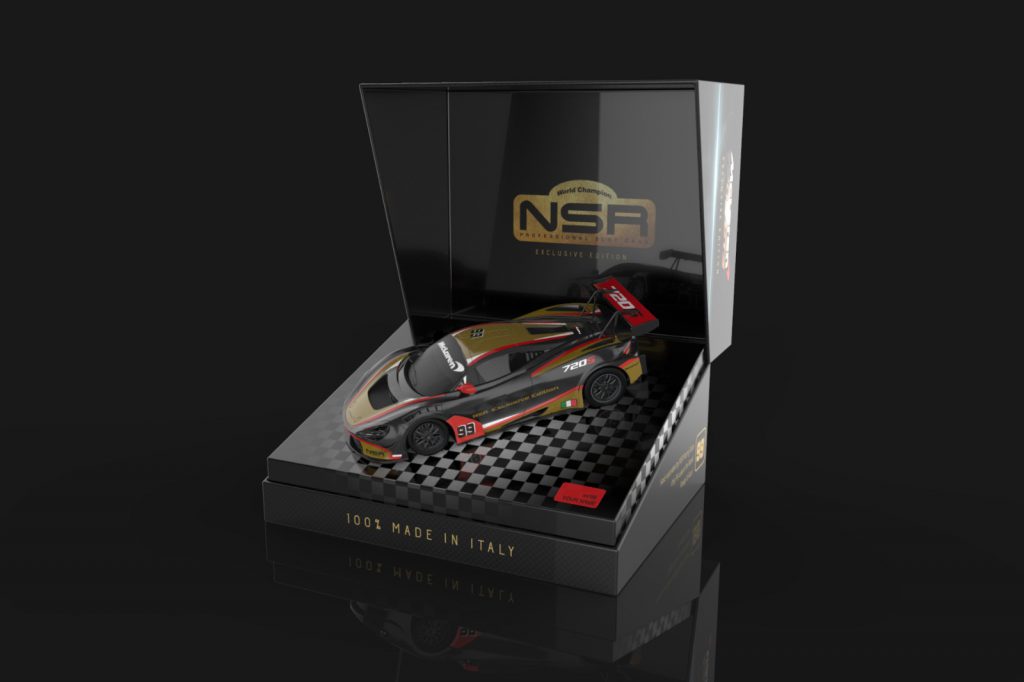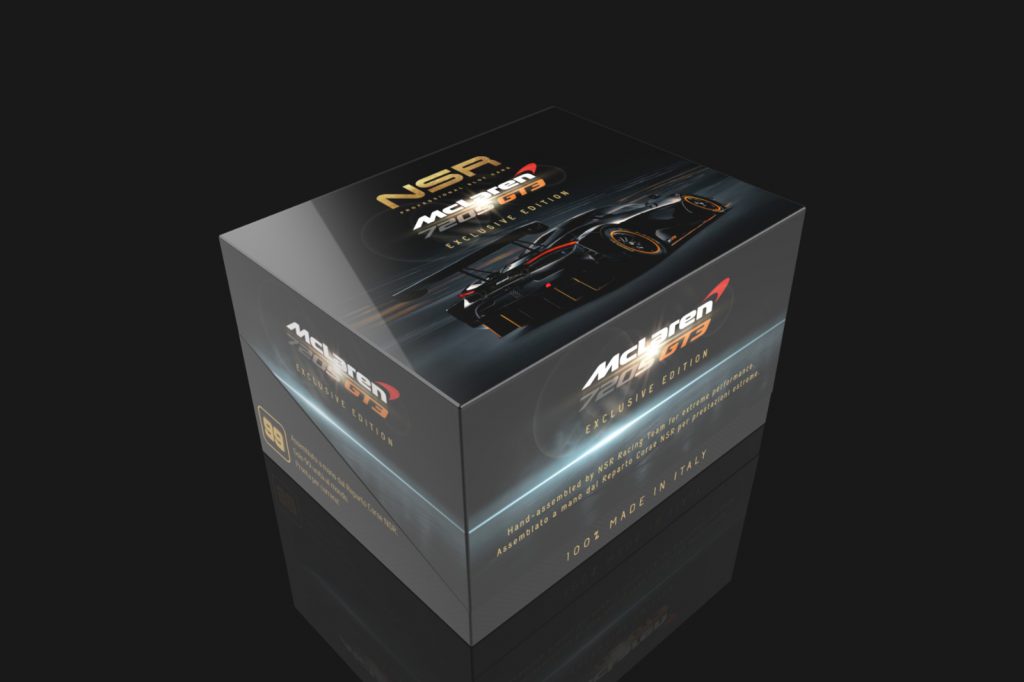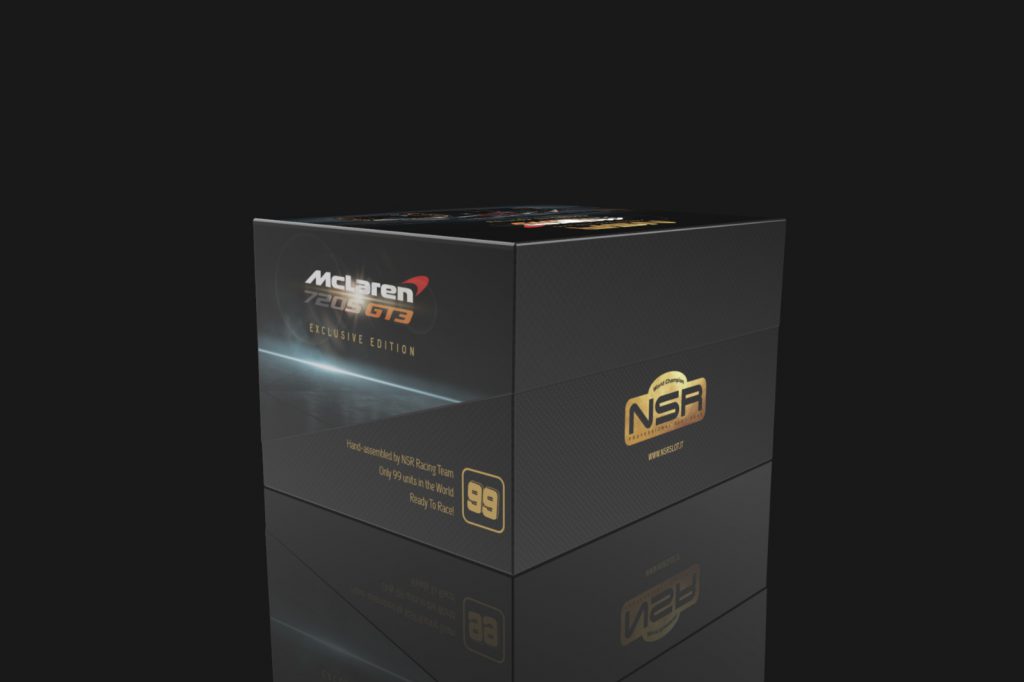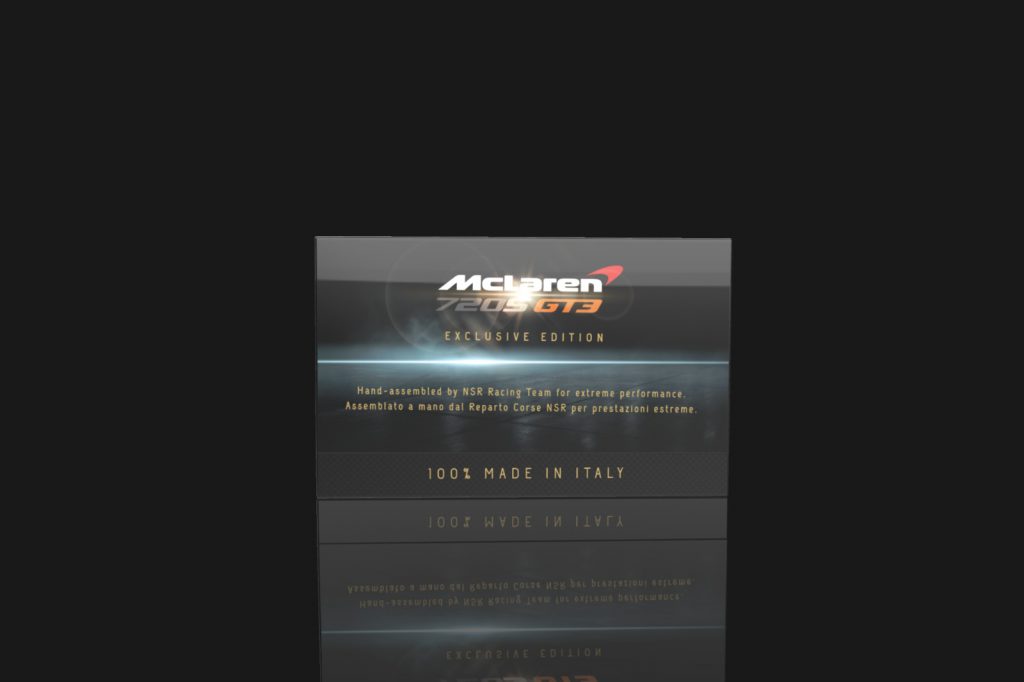 HOW TO BUY
On December 15, 2021 from 20:00 GMT, a dedicated section will be available at www.nsrslot.it where it will be possible to configure and purchase the exclusive box while stocks last.
Once purchased, the box will be delivered to the customer by the relevant local distributor.