ENGINE IL: King Evo3 21,400 rpm
REAR AXLE/GUIDE DISTANCE: - 107mm
OVERVIEW
CONFIGURATIONS
GUIDES/SUSPENSION
GEARS / PINIONS
OVERVIEW
After the incredible success of the first NSR Formula (86/89), we worked hard to make its successor even better: NSR Formula 22, the new modern era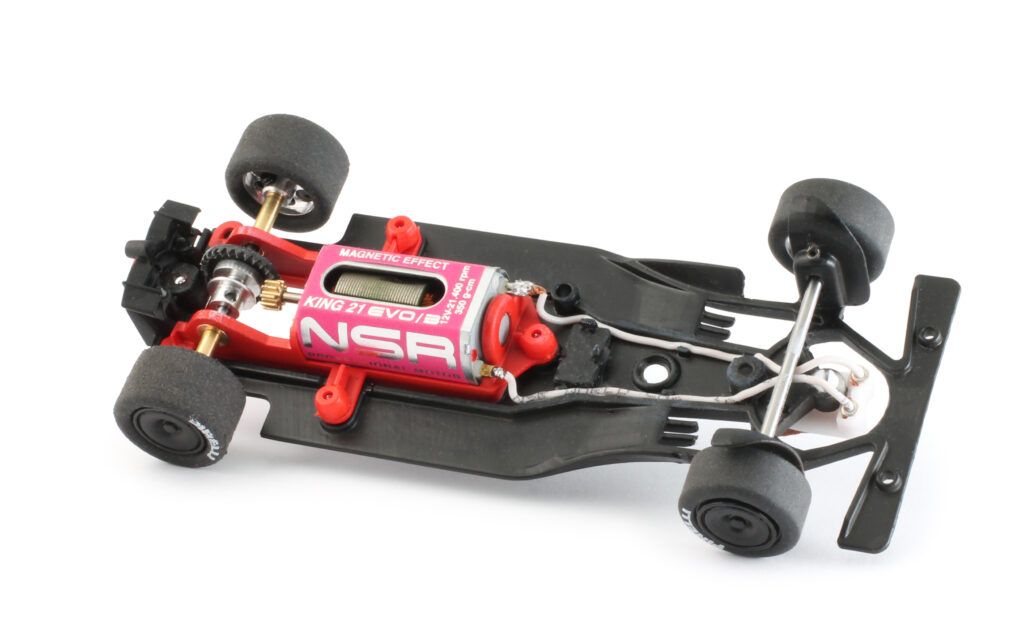 The NSR R&D department and the Racing department worked side by side to bring to life a new NSR Formula made with the pure shapes of real models and at the same time extremely competitive on the track.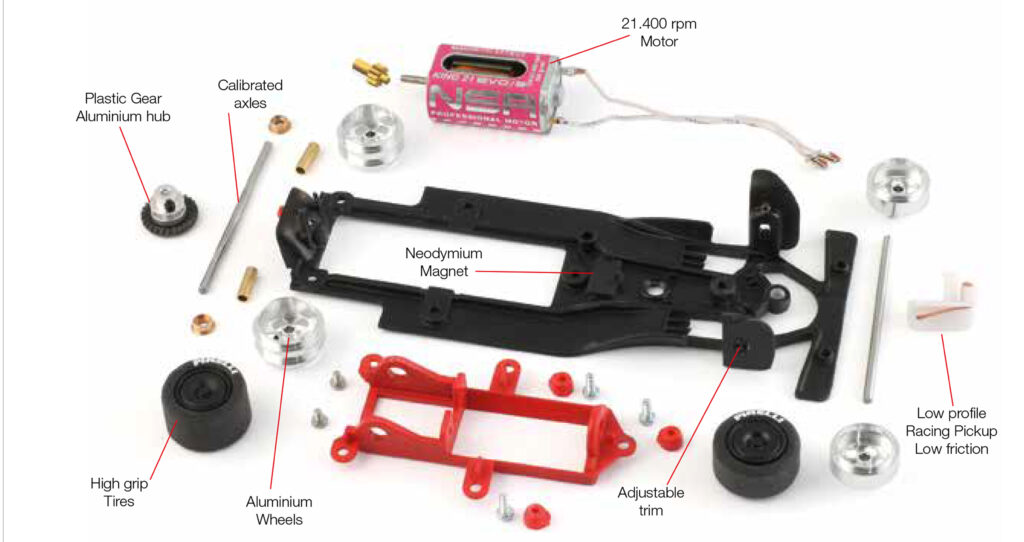 Hard work was done to design the mechanical parts, chassis, engine mount, wheels, etc., in order to maximize performance and make the car extremely fast on the track.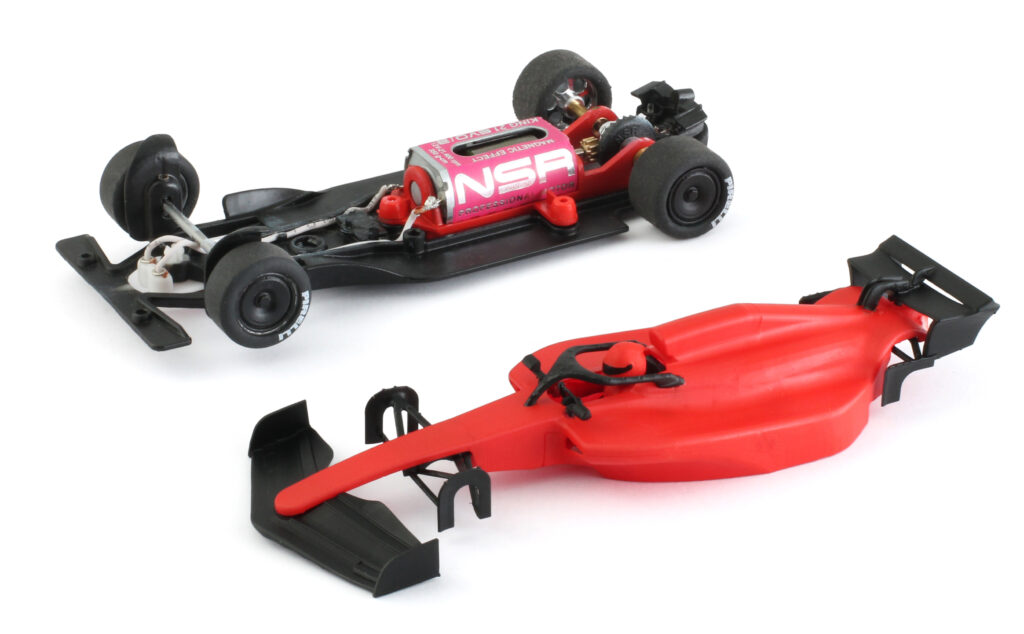 The configuration can be fully customized by using different parts such as suspension or chassis rigidity, or by adjusting the height of the front axle, engine mount attachment points, body height, etc.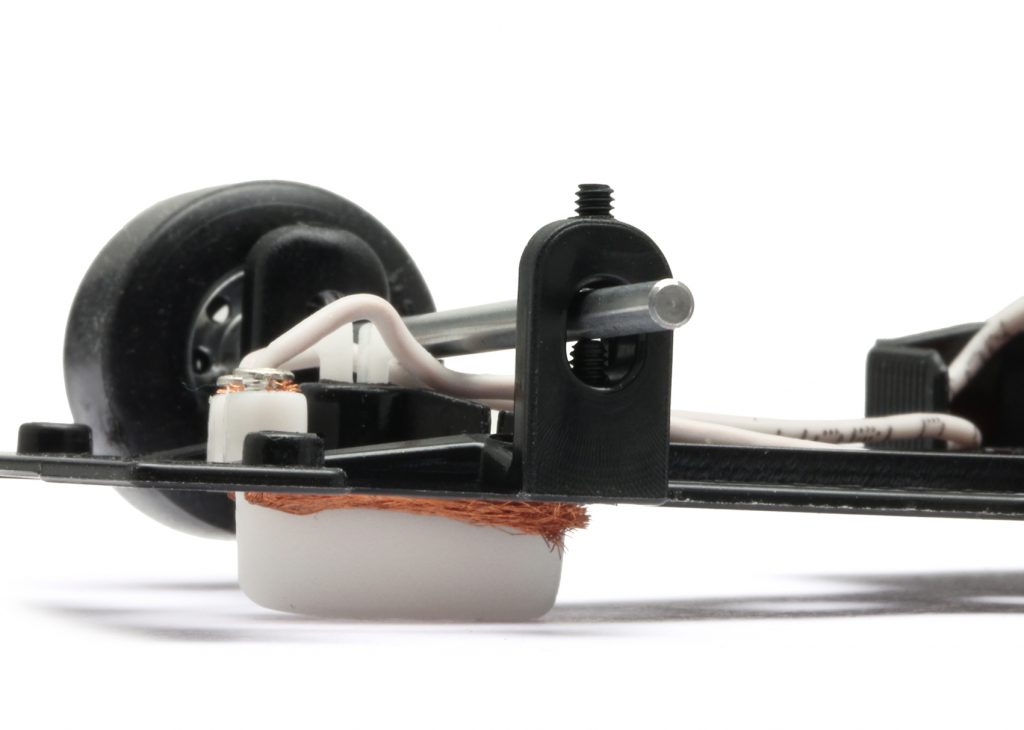 Special aluminum rear rims with AIR SYSTEM technology, together with soft compound tires, give exceptional grip on all kinds of tracks.
Aluminum wheels with Air System technology.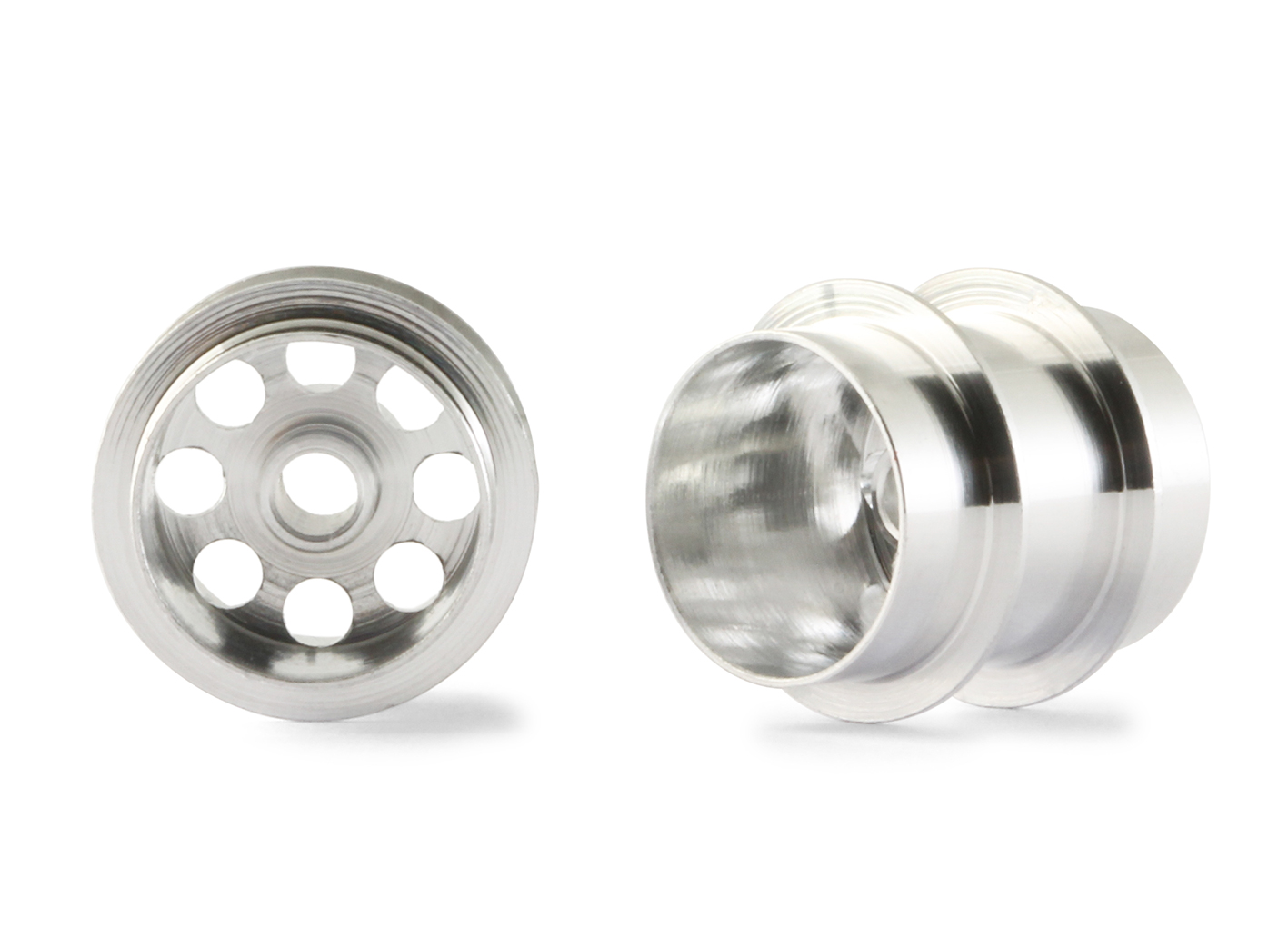 Set Inserts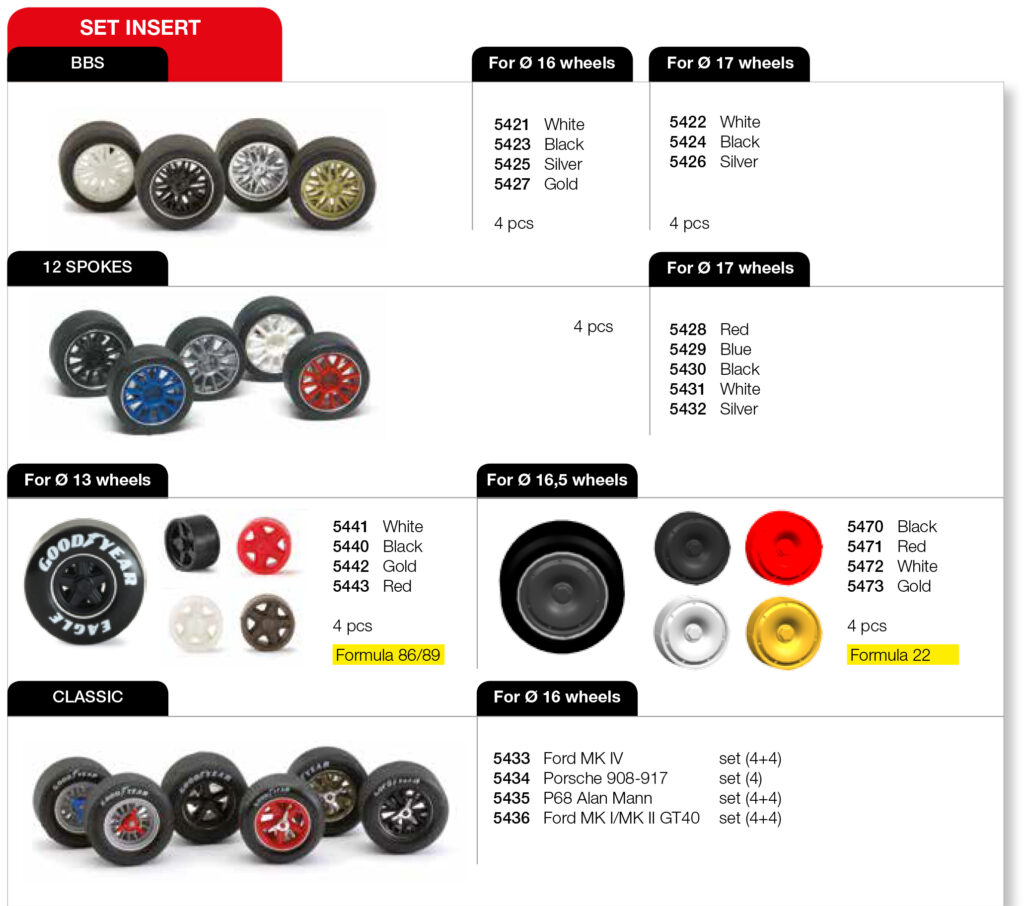 CONFIGURATIONS
GUIDES/SUSPENSION
GEARS / PINIONS